It was a good week for me to be a runner!
Thursday I headed to the park for that "no more than 4 mile" run I mentioned when I last posted. I have found that I am better with out-and-back runs - the certainty of knowing where I stop, the "run home" that always gets me moving - they just work for me. So with four miles in mind, I started running. I hit 2 miles, though, and was making such good time and felt good, so I said what the heck, let's go for 2.5 before the turnaround.
I ran most likely my FASTEST 5 miles EVER on Thursday!! I felt good! I know I can SPRINT that fast, but I can't usually go for longer distances with that pace. I was on a such a high knowing I had it in me to run that!
Sara has having some foot and leg pain so she was unable to do our first taper run this week. Hoping she rests up and gets better (only TWO WEEKS until the MO' Cowbell race!) in time for the race! I seriously considered just not going this morning. My family was out late last night seeing our favorite Beatles cover band, I had a few drinks, stayed up late to finish some laundry, etc. Sara and I have been meeting at 6:30! That means I've been setting an alarm for 5:45 (and getting up around 6 ;-). I told myself last night I would "sleep in" and set my alarm for 6:30. I contemplated rolling over as "Sunday morning" started playing, but I got up anyways. I was running a little behind my own schedule but still forced myself out the door.
I despise the first mile, mile and a half, two miles of a run. Is that just me?! They are SO hard, drudgery and if it were up to me, I would quit during that part every time (is this why I see so many people RUNNING before RACES??). I feel heavy, clompy, slow and in pain for easily that long. Once I pass through that, I can ease into a rhythm.
Apparently, I excel at "the turnaround." If you look back at my runs, especially recently, more often than not I get faster the further I am into my run! My "turnaround mile" is usually one of my fastest (my last few runs my last mile has been my speediest of all.) I love having my Garmin and being able to analyze the data from my runs. It gives the number-geek in me a chance to shine. :-)
Total stats for today looked good! I cut 4 minutes off the 8-miler time from August 31st, so that gives me a small hope that I am improving, even slightly.

I took Terrie's Friday morning cardio class this week and didn't fall to the back of the pack like I have been in recent months. THAT felt good too! The class had the equivalent to **34** flights of stairs on Friday - it's an amazing workout! Another "NSV" on my journey.
My IT band has been acting up today, so I am going to scale back this week. Yoga and a run around my neighborhood (slow and low mileage) on Tuesday, hopefully a quick run Wednesday and Thursday will be Yogalates and another quick neighborhood run. Sunday I am planning on a 6 mile run as my *gulp* LAST taper run!! I can't believe the race is coming so quickly! I can't believe how excited I am for this race!!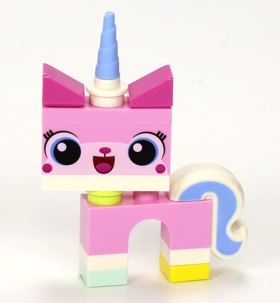 Now to make myself a Uni-Kitty costume for the Halloween 10K!